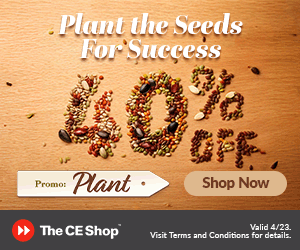 BRR has partnered with The CE Shop, the leader in online real estate education, to provide you with the highest quality Post-Licensing and Continuing Education courses. These are state-approved, self-paced courses that you can take in the comfort of your own home or anywhere you have internet access.
2018 CORE and Post-Licensing Packages
BRR and the CE Shop have partnered to offer you the 2018 Commission CORE class online! Save 30% on the 2018 CORE class and post-licensing packages when you use promo code BRR30! Register at boirealtors.theceshop.com.
Complete Your Post-Licensing Education Online
Congratulations on becoming a licensed real estate agent! Now you need to complete your post-licensing requirements, but where to start? We've made it easy for you by partnering with The CE Shop to provide new licensees everything they need to complete your post-licensing courses for your first renewal. Find courses and complete packages with special discounts at boirealtors.theceshop.com.
Online Continuing Education
We know fitting your Continuing Education into your already busy schedule can be a challenge. That's why we've partnered with The CE Shop to give you access to convenient, online CE courses that fit into your schedule and provide relevant, engaging information that will help you advance in your career. Find courses and complete packages with special discounts at boirealtors.theceshop.com