This post contains sponsored content and affiliate links.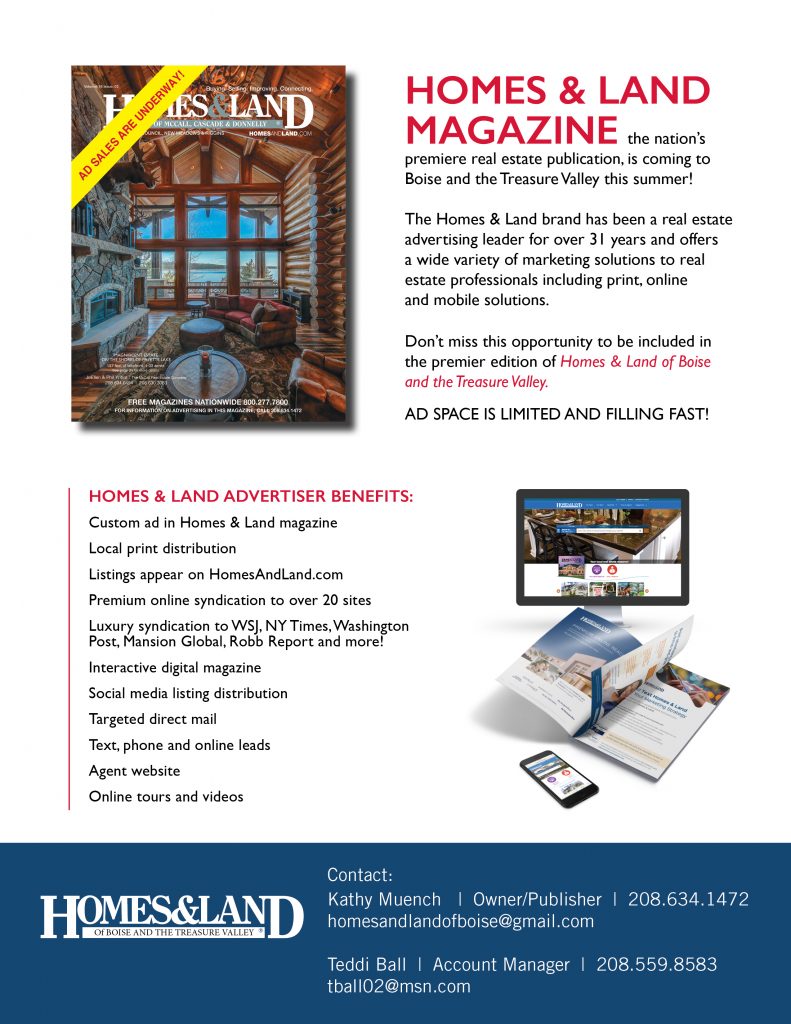 Real Estate Professionals – You now have a new venue for marketing real estate in Boise and the Treasure Valley! Homes & Land of Boise and the Treasure Valley will publish its first issue this August.
Agents will receive all the benefits Homes & Land has to offer, including custom ads, virtual tours, internet exposure on HomesandLand.com and much more. Consumers will be rewarded with a full size, glossy magazine devoted exclusively to real estate and real estate related businesses.
CONTACT US TODAY TO LEARN MORE! Ad space is filling fast.
Kathy Muench, owner/publisher • 208.634.1472 • homesandlandofboise@gmail.com
Teddi Ball, account manager • 208.559.8583 • tball02@msn.com