Find your BRR receipts for your dues, class registrations, purchases, etc., by logging on to our online portal. Once you're logged in, you can also update your information, change your password, register for classes, and more. Below are the steps to print or save a receipt from BRR.
Step 1: Navigate to our Member Login page.
Step 2: Login using your IMLS member # and password. If you have difficulty logging in, give us a call at (208) 376-0363, or send an email to info@boirealtors.com and we'll reset your password.
Step 3: Once you're logged in, you may see the screen below (if it has been awhile or it's your first time logging in). Click Continue.
Step 4: Make changes as necessary or click Save to move on.
Step 5: To find your receipts, click on My Orders on the top toolbar.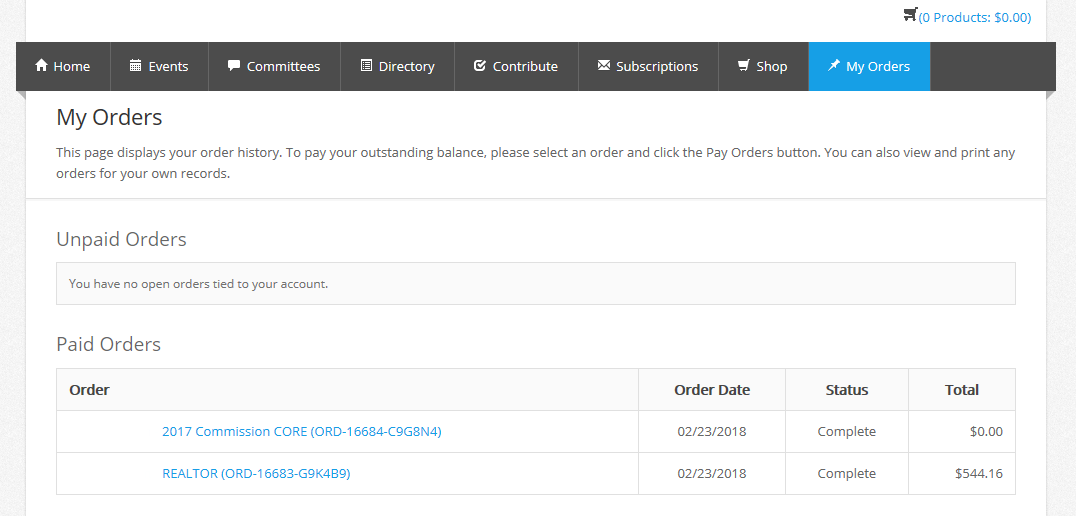 Step 6: Click on any paid order to print or save your receipt!
Questions? Call membership at (208) 376-0363 and we'll assist you.