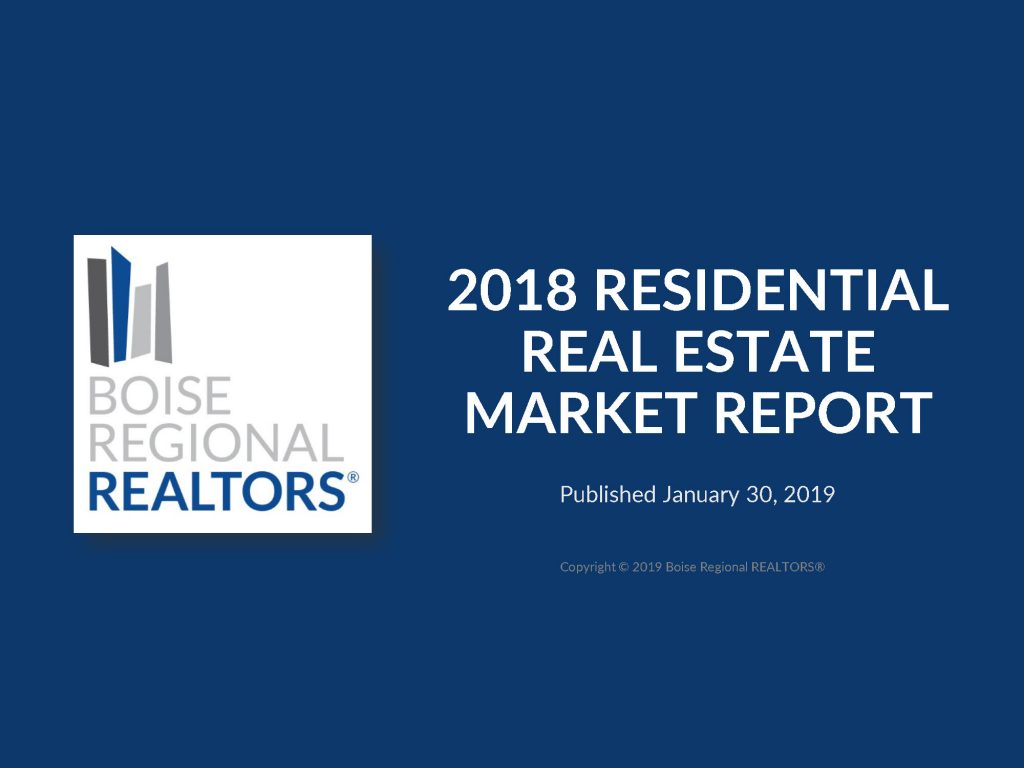 2018 was another year of record low inventory and record high median sales prices in Ada County — dropping to just 474 existing homes for sale in January and reaching a median sales price of $334,400 overall in August. Area home prices are being driven up by the persistent and historically low inventory of existing homes compared to demand, as well as more new homes selling at overall higher prices, primarily due to rising construction costs.
Despite the effects of low inventory and more new home sales, out-of-state buyers continue to be pointed to as the primary driver of rising prices by some. Our research shows that while in-migration contributes to the demand for housing, low inventory and a larger share of new home sales are the main factors determining home prices.
As long as demand continues to outpace existing supply, and new home sales claim a larger share of total sales, our market is expected to be one of the few nationwide to grow in 2019. We'll certainly be keeping an eye on these trends and provide updates in our future reports.
See BRR's 2018 Residential Real Estate Market Report for more on inventory, prices, affordability, and migration trends.
# # #
This report is provided by Boise Regional REALTORS® (BRR), a 501(c)(6) trade association, representing real estate professionals throughout the Boise region. Established in 1920, BRR is the largest local REALTOR® association in the state of Idaho, helping members achieve real estate success through ethics, professionalism, and connections. BRR has two wholly-owned subsidiaries, Intermountain MLS (IMLS) and the REALTORS® Community Foundation.
If you have questions about this report, please contact Cassie Zimmerman, Director of Communications for Boise Regional REALTORS®. If you are a consumer, please contact a REALTOR® to get the most current and accurate information specific to your situation.
The data reported is based primarily on the public statistics provided by the IMLS. These statistics are based upon information secured by the agent from the owner or their representative. The accuracy of this information, while deemed reliable, has not been verified and is not guaranteed. These statistics are not intended to represent the total number of properties sold in the counties or cities during the specified time period. The IMLS and BRR provide these statistics for purposes of general market analysis but make no representations as to past or future performance. The term "single-family homes" includes detached single-family homes with or without acreage, as classified in the IMLS. These numbers do not include activity for mobile homes, condominiums, townhomes, land, commercial, or multi-family properties (like apartment buildings).